Due to the current government guidelines, we are not taking bookings for Children's parties at present until we are more certain of dates we will be able to teach in person. We will be offering children's parties online from January 2021 - please contact us if you'd like to enquire :)
A CakeyBake cupcake party is the perfect way to celebrate your child's birthday in a fun and creative way!
We've been running children's classes and children's cupcake parties in Kent for nearly ten years and pride ourselves on an incredible service, providing with you with a unique and unforgettable party experience for your little ones!
Our parties can be run for children aged 4+ and can be specifically tailored to a theme that your child will love. We make either Cookies or Cupcakes and create a truly memorable day for your child!
We provide beautiful invitations for you to send out to your guests and a personalised certificate at the end of the class for each child.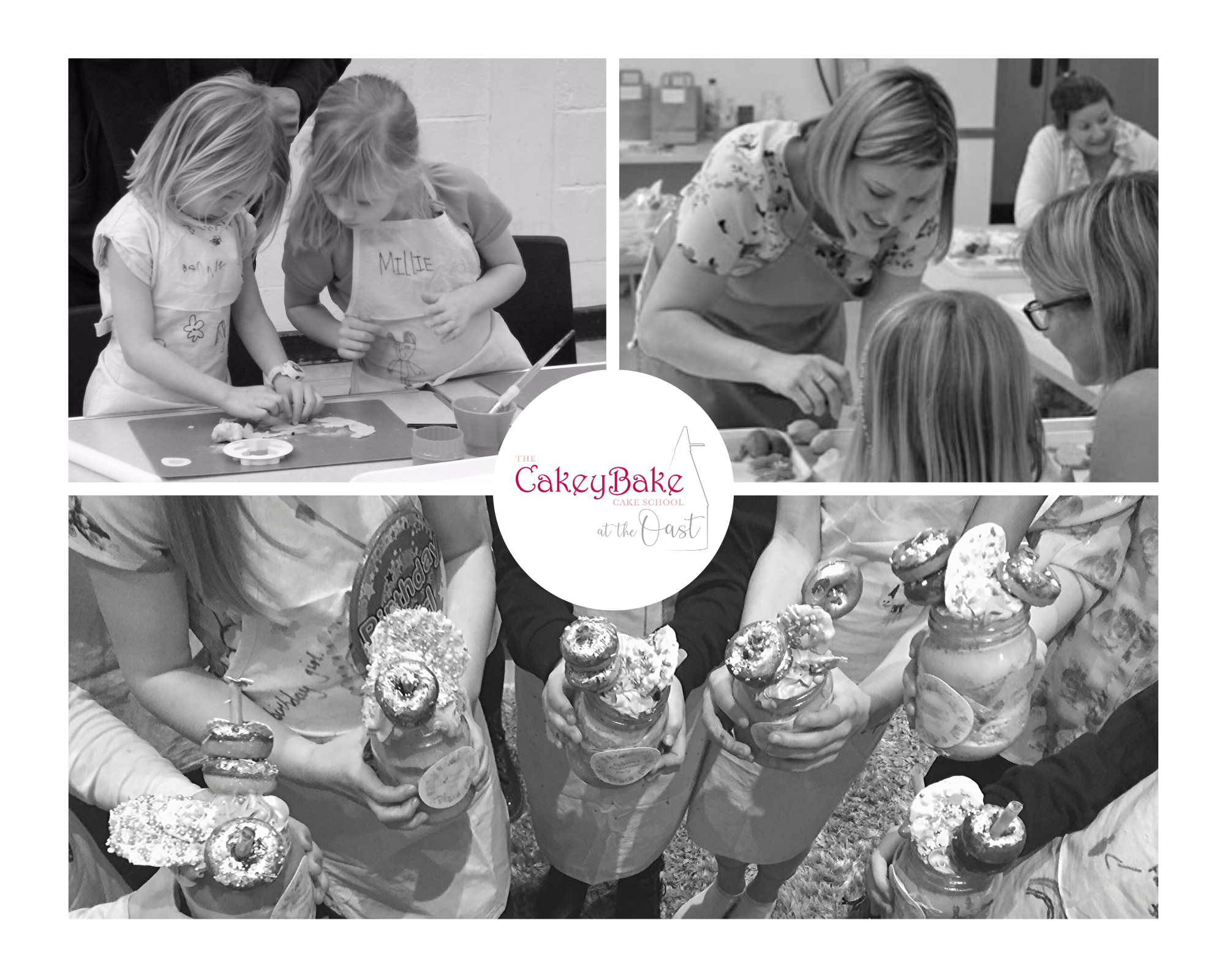 What's involved in a party?
Our parties are completely involved for your children and need no parental input. We focus primarily on decorating techniques (the cupcakes are pre-baked), and can include:
using cutters
shaping sugarpaste
edible painting
using sprinkles and pearls
creating patterns
stencilling
mixing colours
The skills we teach in a class will depend on the age of your children so you can always be assured that the class will be perfectly designed for your own invididual children's abilities.
We make four cupcakes (or cookies) and these are packaged up beautifully by the end of the class so that the children all have their own box to take home at the end of the party.
How long does a party last?
Our parties last 2 hours (including 30minutes for a snack / lunch/ tea). We set up everything for you and do all the clearing up afterwards :)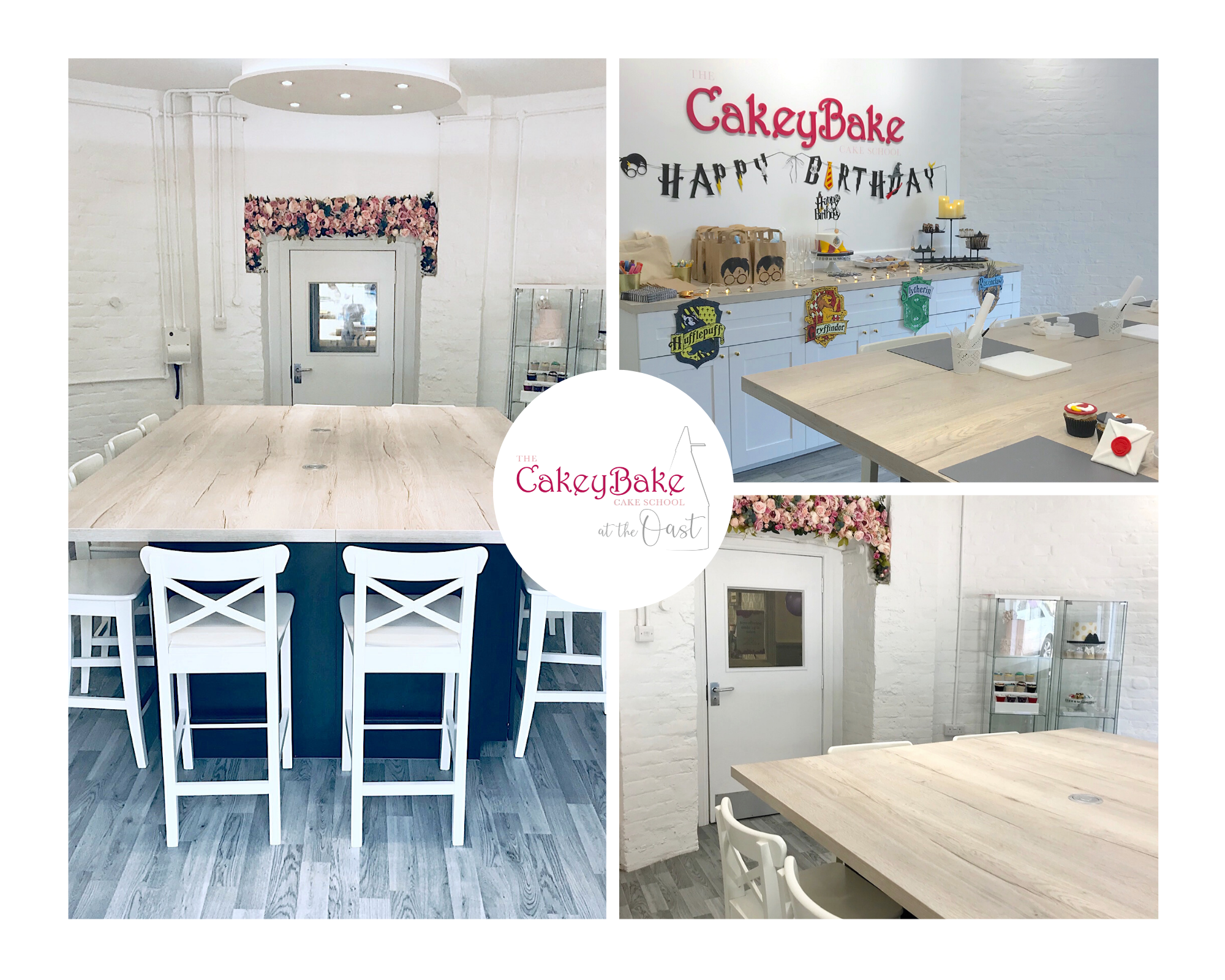 Where do you hold the parties?
We run parties at our beautiful Oast Studio at the Hop Farm, Kent.
To legally adhere to current government guidelines, we can only legally host five students within our small classroom at present.
Who runs the parties?
All parties will be run by Kirsty, our multi-award winning cupake and cake deisgner. As well as being an awesome cake decorator and a professionally qualified trainer, Kirsty has a nine year old daughter who road tests all her ideas and techniques! Kirsty has run cupcake and cookie classes for ages 3-80 and is highly experienced at creating a party that will be totally perfect for your child. She holds a full current DBS and insurance.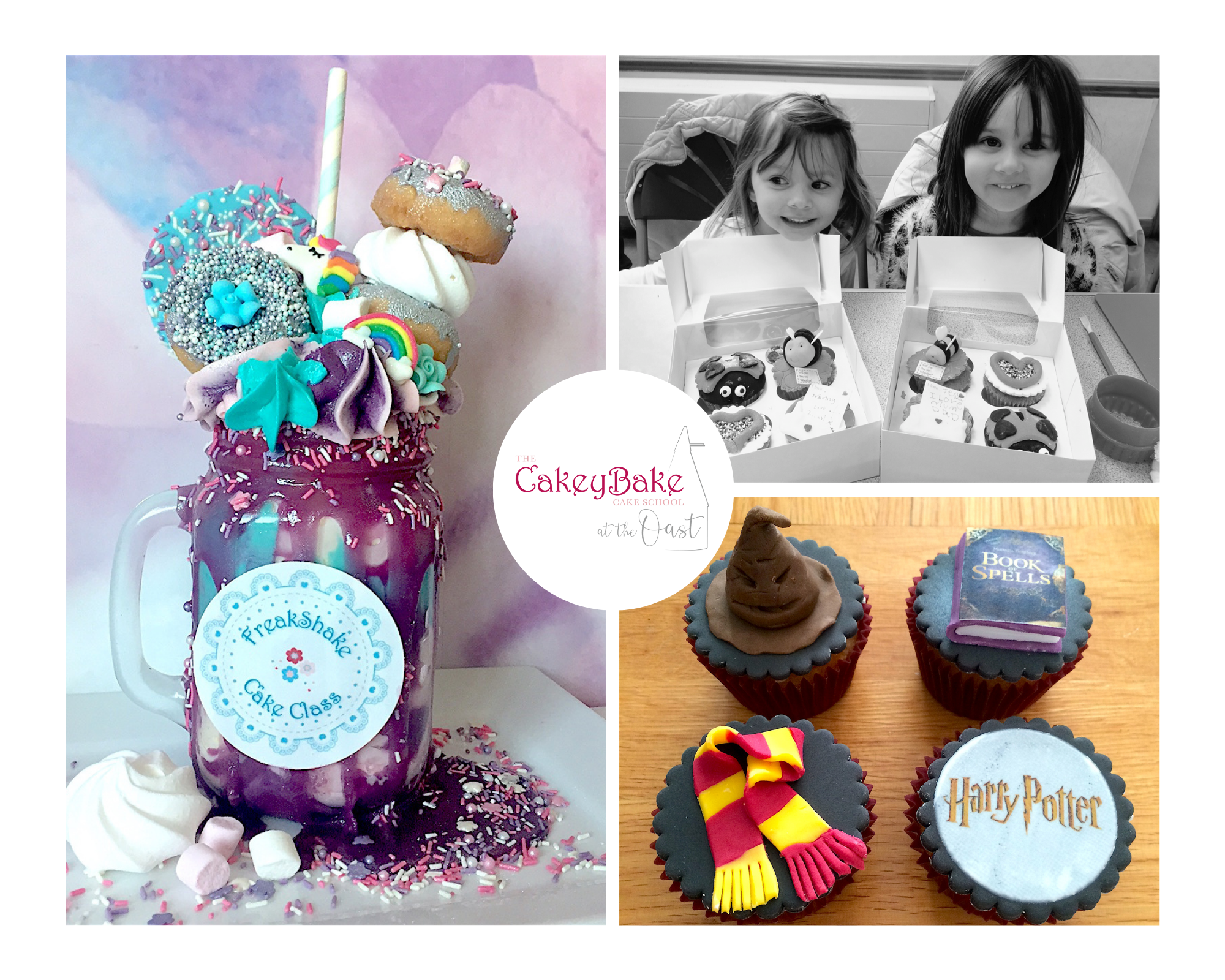 Can we leave the children with you while you run the party?
Our parties involve using a lot of equipment and we ask that there is at least one adult present - this way, you can help to enhance their experience by helping when necessary (you can also go and drink lots of tea and eat cake if you feel the children are doing fine without you). We may recommend more adults stay in attendance if the group is younger.
When do you run parties?
Parties can be run at a date and time to suit you - please contact me to see if I'm free on the date you have in mind - please remember that I also run regular adults classes on the weekend so a Saturday may not always be possible (view my class calendar here).
How much will it cost?
2020 Pricing is as follows:
£195 for up to five children
This price includes bespoke party designs to your desired theme, a miniumum of four cupcakes or cookies per child to take home and a CakeyBake apron for the birthday child.
What theme can we have?
We can design a party suited to any theme you choose! Popluar ideas are; Frozen, Princesses, Unicorns, Pets, Minions, Emojis to more 'grown up' themes such as Vintage, Pop Groups and Designer Cupcakes...
How do I book?
Please complete the form below to submit your enquiry and I'll the get straight back to you with confirmation and more information on how to secure your booking :o) Please note, we will invoice you for a non-refundable 50% deposit to secure your booking, with full payment due 14 days before your party date.