Private Classes and 1-2-1 Tuition
Hen Parties / Private Mini Classes
We can create a fun and creative bespoke class to help you celebrate your Hen Party (or babyshower, or any other reason you can think of!)) for up to fifteen people.
Please contact us to discuss your requirements and we can work out the perfect class for you!
Classes last 2-3 hours and can be held at your own location (extra charge if we find the venue for you)
From £25 per person (minimum 8 people, maximum 15 people - price will depend on theme chosen)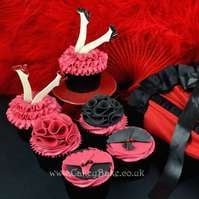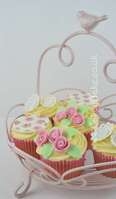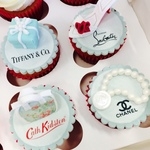 Private 1:1 Cake/Cupcake Classes & Groups
Private Classes (6 hours tuition) are available on selected dates throughout the year.
Private classes can be arranged for many different purposes - perhaps you have a skill you'd like to perfect for a particular occasion, you'd like a girly day out with your friends, or maybe you'd just like to learn our class content on a day that suits you! Private classes are a great way to achieve a huge amount of new knowledge in a short space of time - one-to-one attention, the opportunity to ask any questions you may have and literally cupboards full of every piece of cake decorating equipment possible!
All private classes will be bespoke and created to your individual requirements. We can cover any of the skills covered in the regular CakeyBake Classes or create a class perfectly tailor made to a specific skill or project that you would like to work on.
Class content will be discussed and agreed prior to the class and all equipment and ingredients will be provided :o)
Private Tuition Price guide:
1 person £250
2 people £345
3 people £425
4 people £495
Click here to contact us to arrange your perfect cakey day!
Children's Cupcake Parties - Coming Very Soon!
Terms & Conditions: All private classes/parties require a non-refundable 50% deposit to secure your booking.
Full payment due one month prior to the booking date.
As private classes demand a lot more time and planning, any private bookings cancelled within one month of the booking will not be refunded or exchanged.